Game Recap: Curve Classic Championship
April 18, 2016


By Greg Williams
Pennsylvania Director of Scouting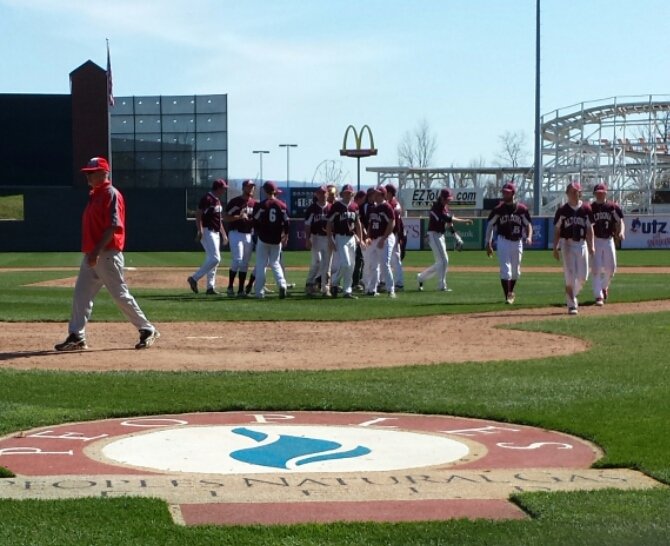 ALTOONA 10, CENTRAL 3
Depth of pitching is often a problem for high school programs in Pennsylvania especially when weather affects the schedule and causes games to get stacked up. Add in three games in three days and offenses usually have the upper hand.

Such was the case on Sunday in the championship game of the Altoona Curve Classic. The eight team tournament runs over three days and the 2016 version of the event marked the 14th consecutive year it has brought together central Pennsylvania high school programs for bragging rights at Peoples Natural Gas Field, home of the Altoona Curve.


Central advanced to the title game with a walkoff 5-4 win over Bishop Guilfoyle in the semifinals Saturday and rode that momentum early jumping to a 3-0 lead through two innings. Sophomore right-hander Braeden Burchfield moved to the mound for Altoona in the the top of the 3rd inning and proceeded to quiet the Dragons' bats over the next 3.2 innings while striking out eight.

Altoona sent 23 batters to the plate in the middle innings plating 10 runs to earn their eighth Curve Classic title and second in as many years.

Elliot Mast (3 RBI), Catcher Cumming (2 RBI) and T.J. Becker (2 RBI) carried the big sticks for the Mountain Lions. It was Mast's bases clearing double in the 3rd inning that put an exclamation point on a six run frame.
Central appeared to have something going in the top of the 6th inning loading the bases with two outs leading to a call to the bullpen for Altoona. Junior righty Trevor Miller came on to relieve Burchfield and got the final out of the inning on a hard line drive to center field by Central center fielder Chase Smith. Miller worked a clean 7th inning to close out the game and start the Altoona celebration.
HEADLINES