PBR Fall Kickoff Showcase Tournament: Day Two Review
August 20, 2017


By Greg Williams
Pennsylvania/West Virginia Director of Scouting
The PBR Fall Kickoff Showcase Tournament moved into Day Two yesterday with four teams completing their tournament schedule in the morning while four additional teams began tournament play in the afternoon. The later group of four teams return today for four more games to conclude the event.
Following is a brief look at highlights of game action from day two and those prospects that shined for their respective clubs. Follow @pbrpennsylvania on Twitter for live updates of all tournament action beginning with today's first pitch at 9:00 AM.
day two results
Bucks County Generals 17U 4 vs. Team PBR Red 2
Team PBR Red broke a scoreless tie in the bottom of the 5th inning of the strength of a double from 2018 OF/RHP Brandon Kline (Canon-McMillan) and a two out RBI single from 2019 1B Andrew Lerario (Kingsway, NJ). The Generals responded with four runs on four hits in the top of the 7th inning for the win. A two RBI single from 2018 OF PJ Harris (Central Bucks East) and an RBI double
from Bryant commit 2018 IF Brian Nicolas (Neshaminy), were the keys hits in the inning.
2018 RHP Kyle Laing (Downingtown West) worked four scoreless innings for PBR Red allowing just two hits. 2018 RHP Ari Silverstein (Central Bucks East), a Delaware commit, earned the win for the Generals sitting 86-88 early in his three innings of work.
Team PBR White 2 vs. Blue Chips 1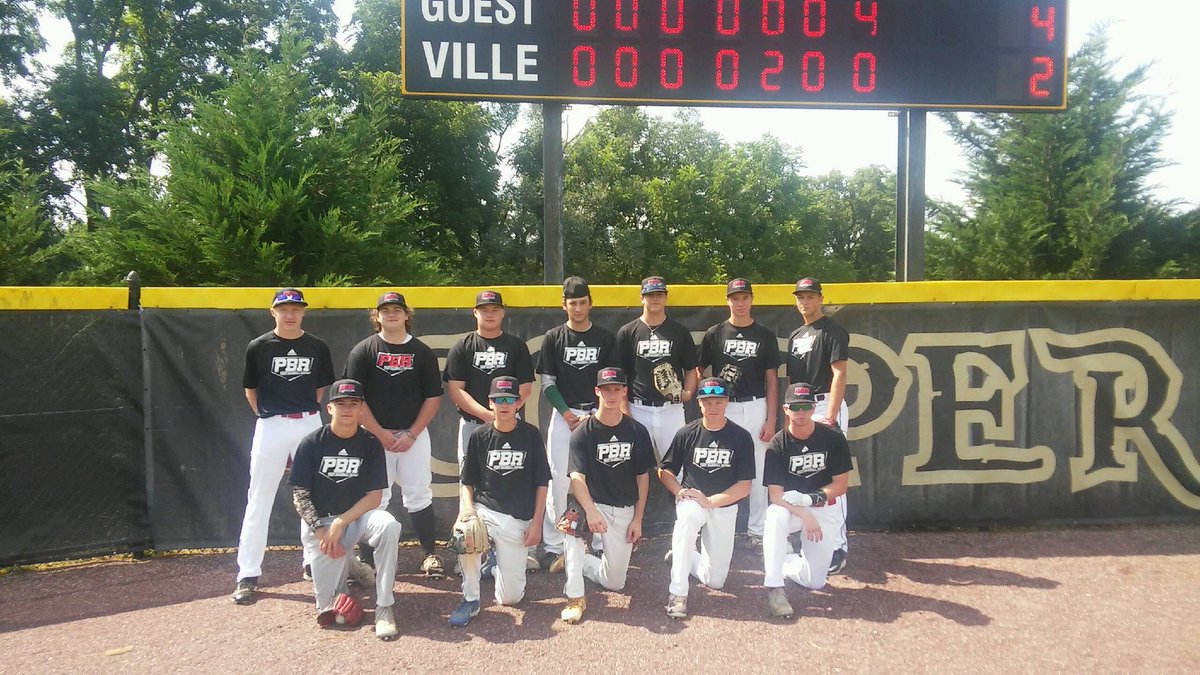 The two teams concluded game play with a good old fashion pitcher's duel which included a trio of PBR White pitchers carrying a combined perfect game for 5.2 innings. PBR White opened the scoring in the 2nd inning when 2019 2B/OF Jared Moore (Owen J. Roberts) doubled and later scored on a single by 2020 IF Kyle Hannon (Red Land). PBR White made it 2-0 in the 6th inning on an RBI single from 2018 catcher Drayven Kowalski (Steinert, NJ). The Blue Chips made things interesting in the 7th inning when 2020 C/SS Chris Hagan (Gerstell Academy, MD) doubled in a run, but PBR White escaped a bases loaded jam to secure the win.
2019 OF/RHP Adam Schultz (Fleetwood Area), 2018 3B/RHP Brandon Combs (Charleston Catholic, WV) and 2020 SS/RHP Carter Rieben (Downingtown West) combined to work six scoreless innings for Team PBR White while allowing just one hit. The trio faced just one batter over the minimum and induced 10 ground ball outs.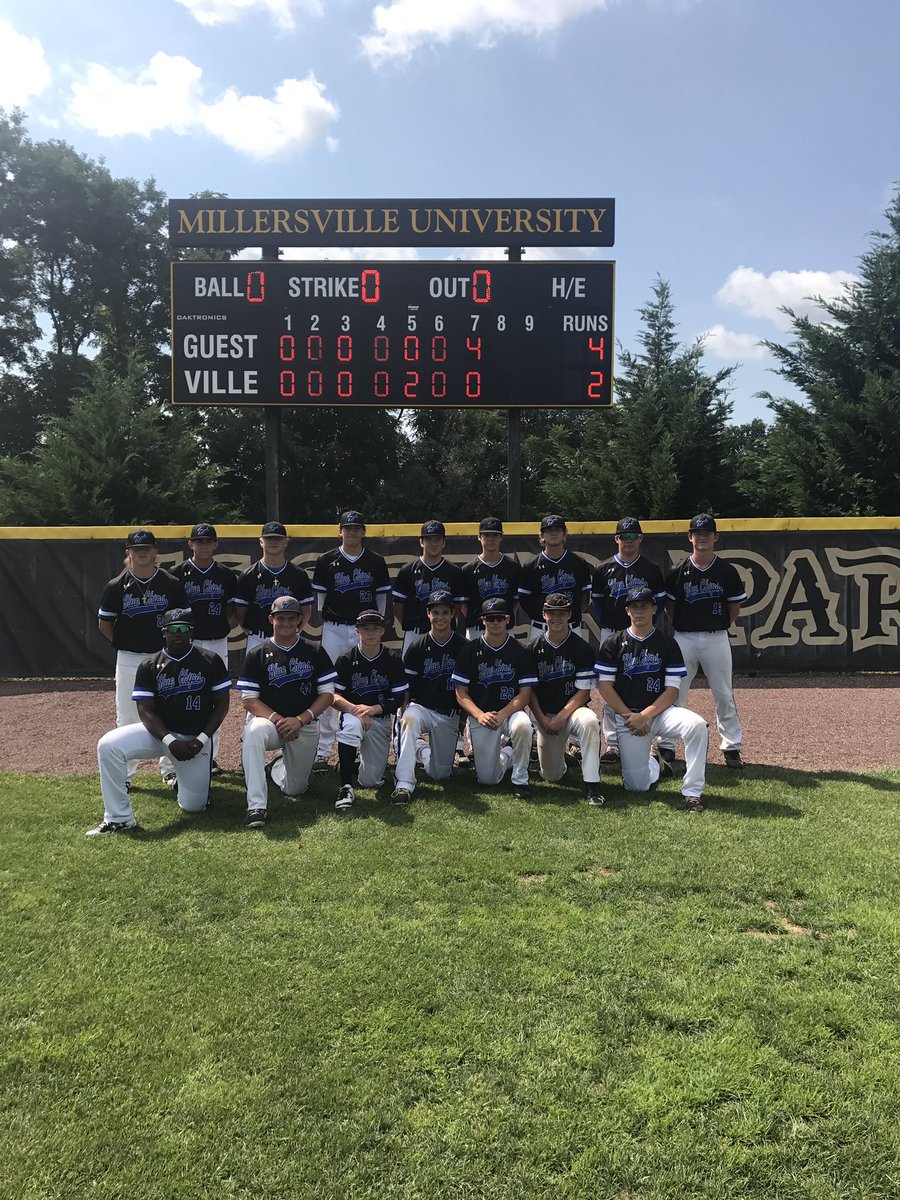 Keystone State Bombers 4 vs. Bucks County Generals 16U 4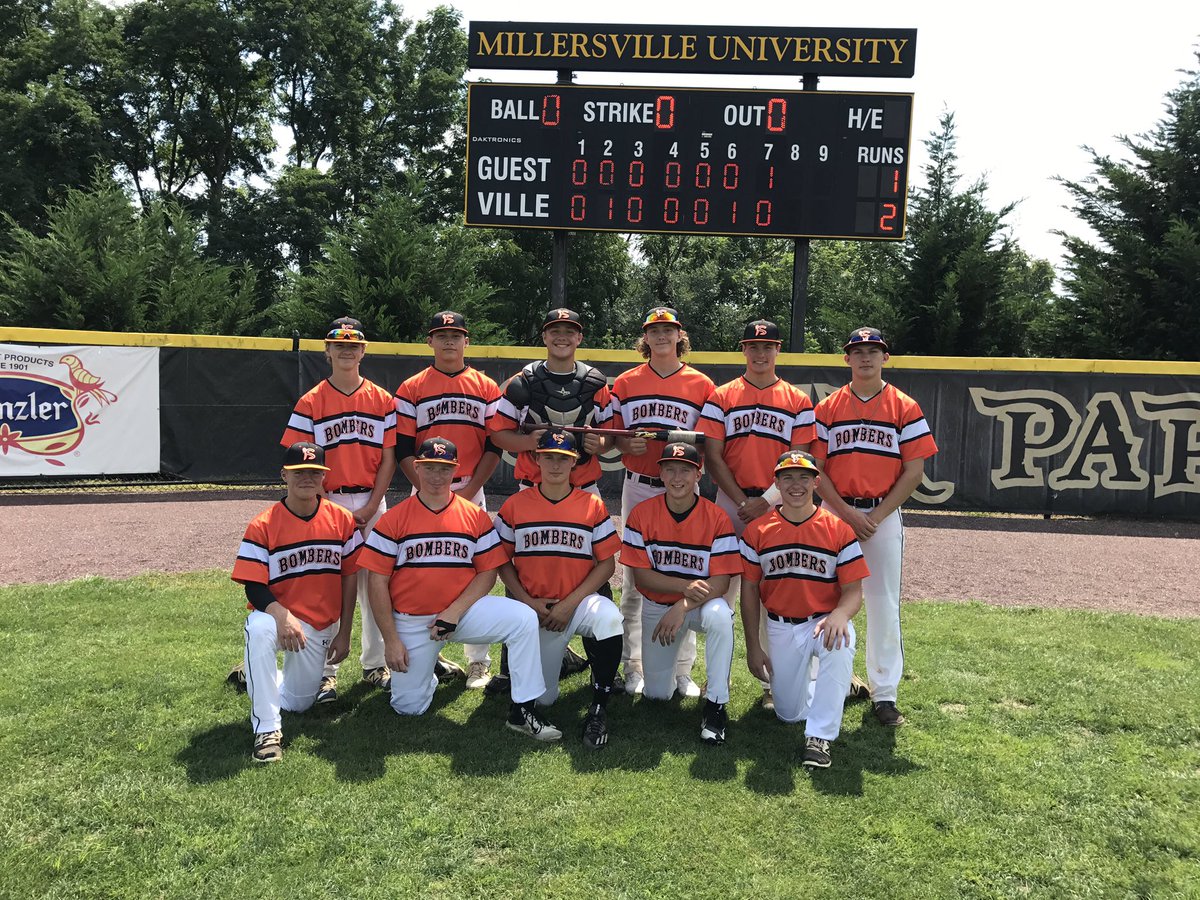 The Bombers scored a single run in the first on a two out RBI double off the bat of 2019 OF Austin Bradbury (Cedar Cliff) and added two more in the third thanks to a two out, two RBI triple from 2019 SS/OF Kyle Rhoads (Cocalico). The Generals responded by batting around the order in the 4th inning, scoring four runs on four hits with double from 2019 3B/RHP Gavin Moretski (La Salle) and 2020 catcher Kevin Reilly (Plymouth Whitemarsh) being the key blows. The Bombers completed the game's scoring on a two out RBI single from 2019 SS Ben Spencer (Garden Spot) in the 6th inning. Moretski impressed on the mound, sitting 83-84 early on.
allegheny pirates 4 vs. pittsburgh spikes 1
The nightcap pitted a pair of teams from Pittsburgh who are very familiar with each other. The Pirates sport a roster that includes 11 Division 1 commits but the Spikes played them even for much of the affair. After three scoreless innings of action the Pirates cracked the scoreboard in the bottom of the 4th inning on a two out, two RBI single from 2019 3B Mark Trotta (Seneca Valley). The Spikes answered in the top of the 5th inning on a double steal to cut the lead to 2-1, but would not score again. The Pirates closed the scoring with a pair of 5th inning runs with a double off the bat of William and Mary commit, 2018 SS Phil Conti (Hampton).
The two teams trotted out a combined eight pitchers with 2018 RHP Andrew Funovits (Seneca Valley) and 2019 RHP Anthony Hattrup (North Allegheny) standing out among the group. Funovits sat 85-86 with a biting slider at 79-80. Hattrup sat 81-84 with late life to his fastball and showcased a feel for his secondary offerings.
Sunday, August 20
9:00am Bucks County Generals 17U vs. Pittsburgh Spikes
11:30am Allegheny Pirates vs. Team PBR Red
2:00pm Allegheny Pirates vs. Bucks County Generals 17U
4:30pm Team PBR Red vs. Pittsburgh Spikes
PREVIOUS PA NEWS